Take a Look at Our Stair lifts
Why You Should Buy a Stair lift
No structural changes are required for your home.
Affordable and costs very little to run.
Folds away when not being used.
Outdoor, weatherproof stair lifts are available.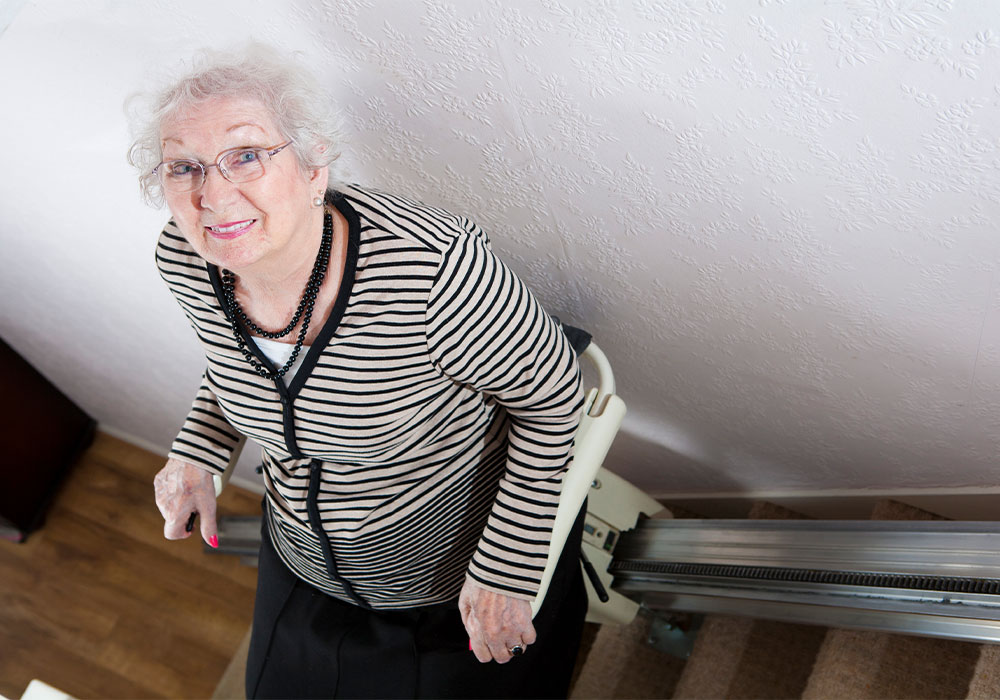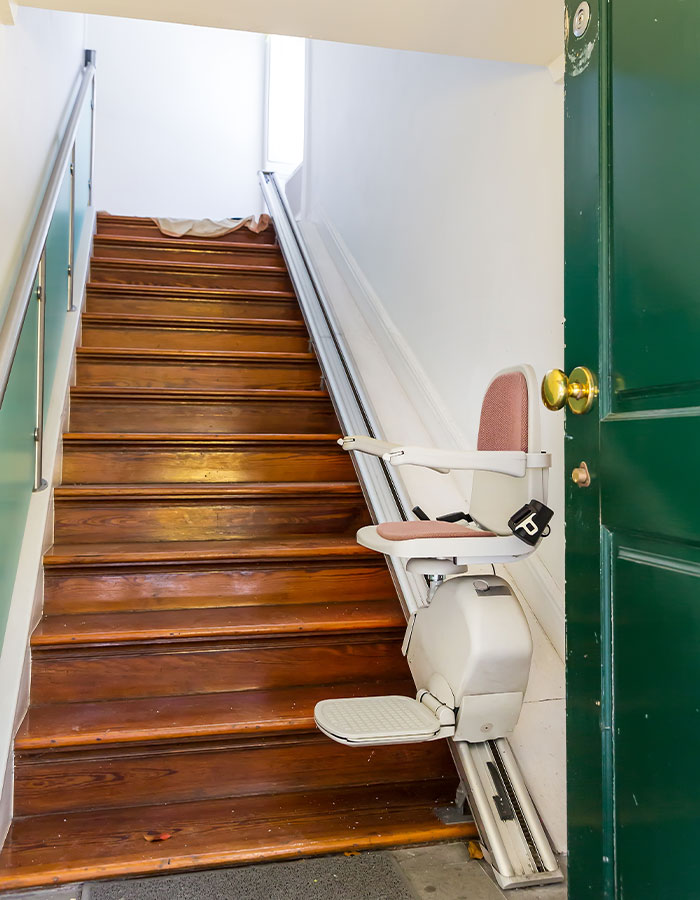 Stair lift FAQs
Are stair lifts safe?
Stairlifts are extremely safe when installed by professionally competent persons. Acorn Stairlifts are manufactured to the highest standard and all installers employed are trained to the highest standards.
Can stair lifts go around corners?
Stair lifts can go around corners and can be fitted to most stair configurations. Speak to one of the representatives who can professionally advise the best solution for your staircase, whether this is a straight or curved stair lift. The best solution will be offered depending on your circumstances. Stair lifts can be designed for each individual staircase.
Do stair lifts use a lot of electricity?
Stair lifts do not use a lot of electricity and typically use the same amount of electricity as a small television on stand by mode.
Different models of stair lifts suit each person's needs and Acorn can assess your personal needs ensuring the right stair lift is fitted. This includes curved models, standing models, comfortable seated indoor or outdoor models.
How do I choose a stair lift?
Once you've made the decision to get a stair lift, the next step is choosing the correct model for you. This will depend on whether your staircase is straight or curved. If you know somebody who owns a lift, have a chat with them. That way you will get an unbiased opinion. You then need to consider what is important to you, cost, reliability or brand name.
How fast does a stair lift go?
A stair lift's speed is quite slow, traveling up to a maximum rated speed 0.34 mph, this ensures a safe, comfortable ride.
How long does it take to install a stair lift?
The typical installation of a straight stair lift may take 1-2 hours. More complex installs take 4-5 hours.
How much weight can a stair lift hold?
Stair lifts can hold up to 350 lbs.
How wide do stairs need to be for a stair lift?
Typically a stair lift needs only 26"-28" to ensure the customer can swivel around comfortably.
What is a stair lift used for?
Stair lifts are used primarily to enable people to get up and down the stairs. They can be used by people of all ages. Stair lifts have lap belts to help ensure the user won't fall off.