Infinite Comforter Lift Chair by Golden Technologies - Small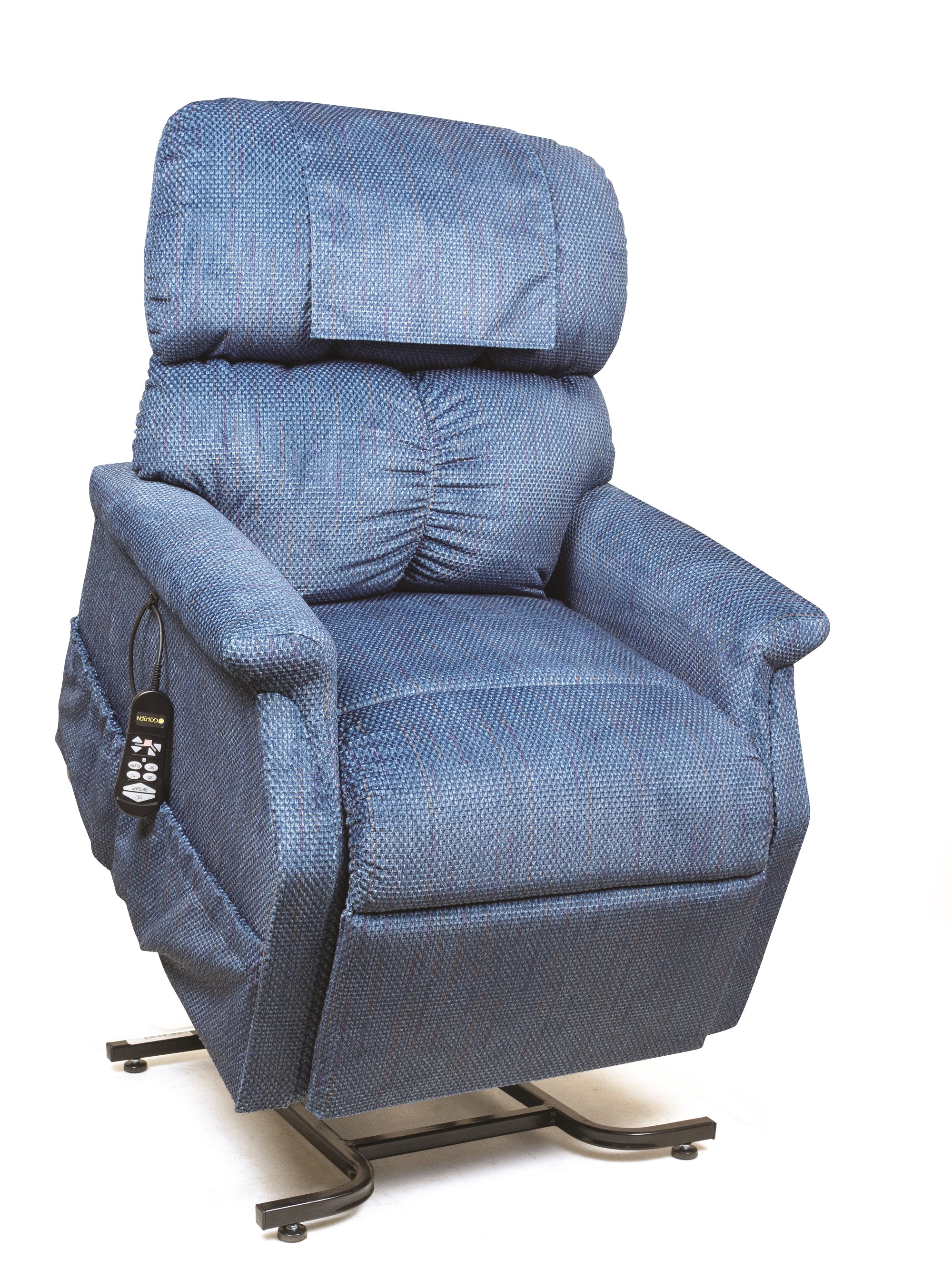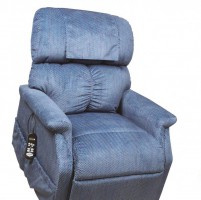 Golden's exclusive MaxiComforter series is now available in six sizes! The MaxiComforters feature a plush, seamed backrest with lumbar support, a soft, comfortable seat and our unique "grip rite" arm design. View more
MaxiComfort Series: Infinite Comforter
The name says it all! The MaxiComfort is built for maximum comfort with the infinite positioning feature. This includes zero-gravity positioning, a technology developed by NASA for:
Optimal stress relief of the lower back
Incline for feet above the heart position (Trendelenburg Position) - recommended for patients by many doctors.
Golden Technologies infinite-position lift chairs help you to sit down, get up, sit back and relax in any position you desire. And now, Golden's exclusive MaxiComforter series is available in six sizes! The plush, seamed backrest with lumbar support is paired with a soft, comfortable seat. A unique "grip rite" arm design allows you to move around until you find the right position to recline in. Every MaxiComforter comes standard with Golden's patented MaxiComfort Ultimate Recline Technology for possible spinal alignment, back pressure relief, and improved circulation.
Product Details
Patented MaxiComfort recline technology, the world's only two motor power lift and recline chair with our adjustable active seat option.
MaxiComfort recline options include TV Watching, Zero Gravity, Sleep, and Trendelenburg.
Offering Autodrive with programmable memory settings (Not Available on the M26)
Optional Power Pillow for powered head and neck comfort
Weight Capacity: 300lbs to 500lbs
Limited Lifetime Warranty; wood and metal
7 Year warranty; motor and electronics
| | |
| --- | --- |
| Size | Small |