Comforter Lift Chair by Golden Technoloiges - Small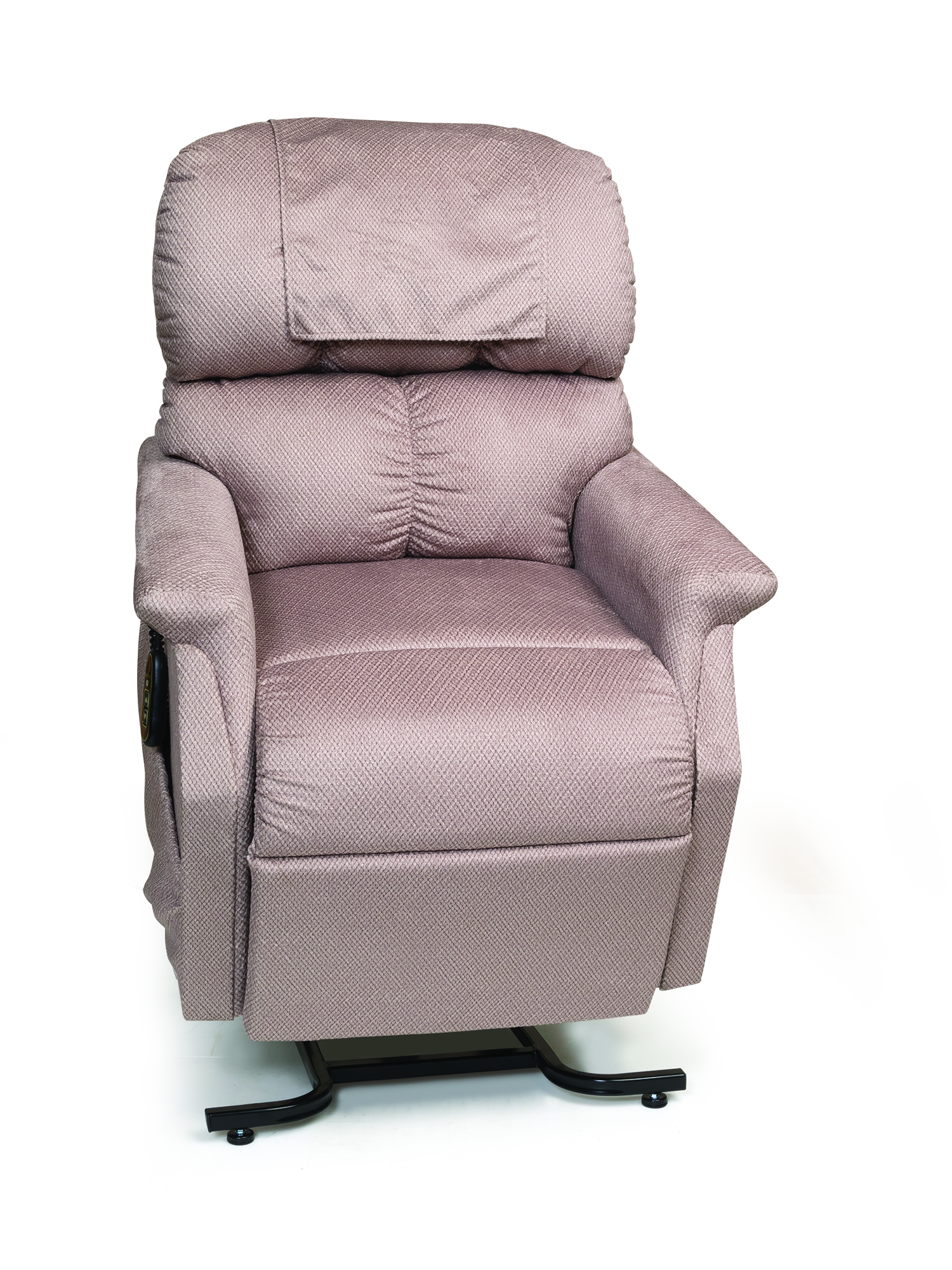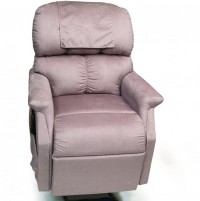 The Comforter Small from Golden Technologies Comforter Series is made to fit those 5'0" to 5'3" in height. View more
Maxicomfort Series: The Comforter
Whether you're 5'0″ to 6'8″ and 300 to 375 lbs., the Comforter Series from Golden Technologies has just your size — actually five sizes. The Comforter - Small is made to fit those 5'0" to 5'3" in height. Featuring a plush seamed backrest with lumbar support, a soft, comfortable seat and our "grip rite" arm design, the Comforter series gives you the perfect fit.

Medicare and Private Insurance may cover a portion of the lift mechanism.

Stock colors are Palomino, Admiral, Evergreen, Cabernet and also available in custom fabrics.
Product Details
Timeless Style and Comfort
Hand Stuffed Seam Back
Exceptional Lumbar Support
Full Chaise Pad Support for Total Body Comfort
Simple Two Button Control
Easily Raise to a Standing Position
Gently Lower to a Seated Position
Recline for Extra Comfort
"Full Napper" Position
Superior Leg Extension
SmartTek™ Inside – Patent Pending Diagnostic System
Meets California Safety Code: Cal 117
Non-Skid Leg Levelers for Extra Stability and Safety
Easy Access Battery Back-Up System
Best Warranty in Industry
Weight Capacity 300 LBS
Seat Width 20"
Seat Depth 19.5"
Seat Height 19"
PR-501S
| | |
| --- | --- |
| Size | Small |