Comforter Lift Chair by Golden Technologies - Medium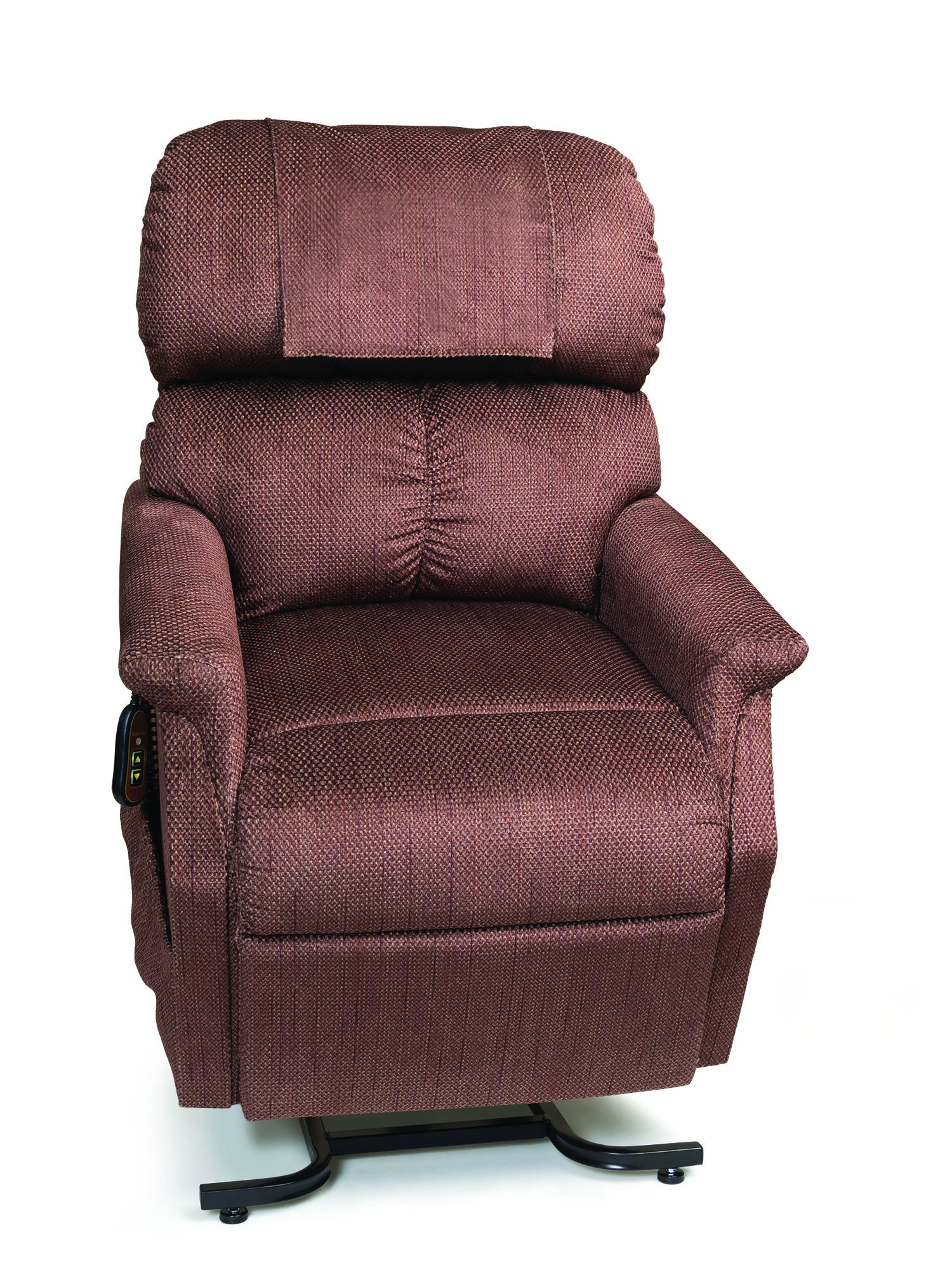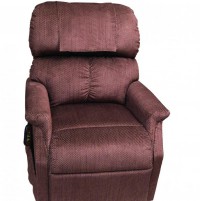 Featuring a plush, seamed backrestwith lumbar support, a soft, comfortable seat and "grip rite" armdesign.Medicare ans Privat View more
Maxicomfort Series: The Comforter
Whether you're 5'0″ to 6'8″ and 300 to 375 lbs., the Comforter Series from Golden Technologies has just your size — actually five sizes. The Comforter Medium from Golden Technologies Comforter Series is madeto fit those 5'4" to 5'10" in height. Get extra lumbar support with the plush seamed backrest and a soft, comfortable seat. The "grip rite" arm design allows you to move around until you find the perfect sleep position in the recliner and fall right to sleep.

Medicare and Private Insurance may cover a portion of the lift mechanism.

Stock colors are Palomino, Admiral, Evergreen, Cabernet and also available in custom fabrics.
Product Details
Weight Capacity 375 LBS
Seat Width 21"
Seat Depth 21"
Seat Height 19.5"
| | |
| --- | --- |
| Size | Medium |