Ameda Mya Hospital Strength Breast Pump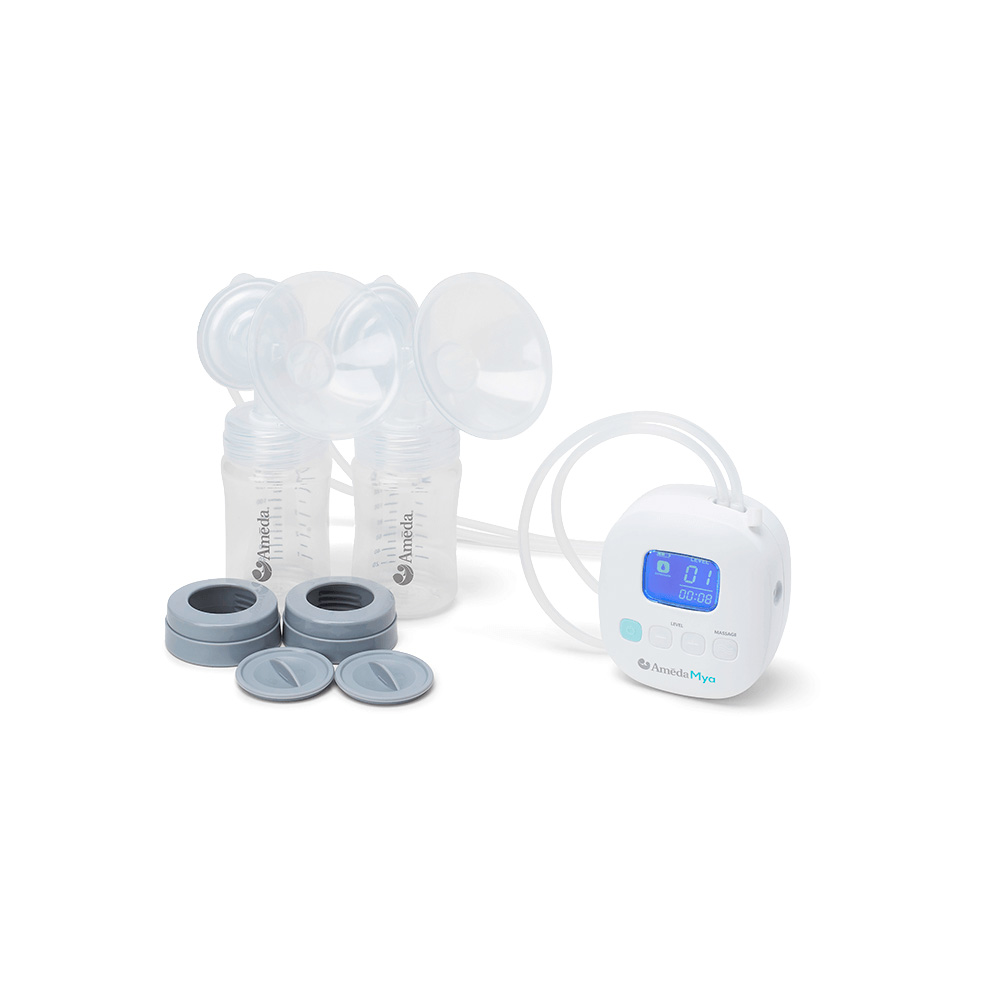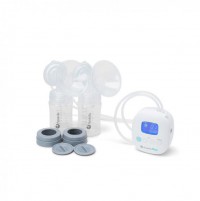 Small, super lightweight, and ultra-silent, allowing for discreet, on-the-go pumping.
Double or single electric pumping options.
Up to 280 mmHg suction strength.
True Closed Protection System helps to prevent breast milk from backing up into the tubing and pump.
Internal rechargeable battery: two hours at full power on just one charge.
2-phase adjustable suction modes: 10 levels of expression mode, 5 levels of massage/stimulation mode.  Memory function automatically remembers the last settings.
Timer display easily tracks pumping time.
Smart auto-power off automatically powers down after 30 minutes.
2-year warranty.
Pump Dimensions: 4 in. (L) x 3.5 in. (W) x 1.75 in. (H).
Weight: 8 oz.—fits in the palm of hand or purse.
Included with this product:
Mya Breast Pump.
AC Power Adapter (12V).
Dual Milk Collection System: 24.0 mm Flanges (2), Valves (2), Tubing (2), Diaphragms (2), 5 oz. Wide Neck Bottle (2), and Locking Cap and Ring (2).
Instructions for Use.